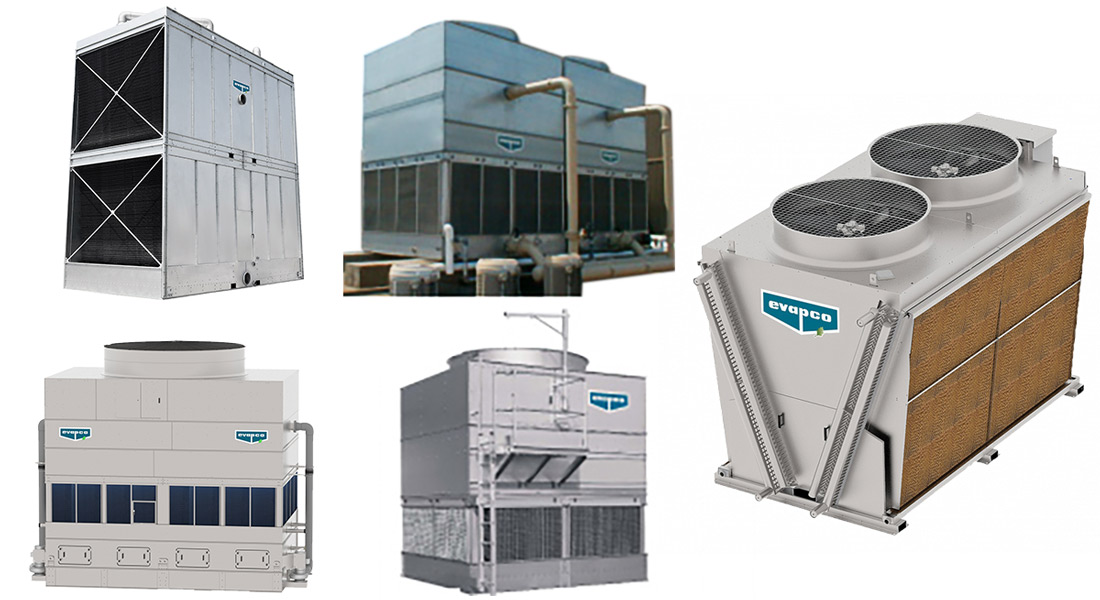 Evapco Cooling Towers
Principle of Operation:
A cooling tower is a specialized Heat Exchanger in which two fluids (air and water) are brought into direct contact to effect the transfer of heat thru evaporation
Cools a recirculating flow of water to which heat has been added by the system served
Saving the user on water costs
Hot water from condenser flows over the fill.
Tower fan draws ambient air across water on the fill.
Heat from the water is transferred to the air by latent and sensible cooling.
Selection Parameters:
Flow rate (gpm)
Hot Water (condenser Leaving Water Temperature)
Cold Water (condenser Entering Water Temperature)
Wet Bulb (entering Wet Bulb) Recommend the 0.4% WB from table 1b, Chapter 27, 2001 ASHRAE  Fundamentals
Range = Hot Water – Cold Water
Approach = Cold Water – Wet Bulb